A new Industrial Strategy for Europe
The "European Green Deal" is causing a rapid rethink in the handling, use and production of sustainable materials.
INN-PRESSME, funded under the European Union's Horizon 2020 framework programme, is developing materials and solutions for industry to replace fossil resources with sustainable, efficient, and cost-competitive bio-based materials. Through a 360 degrees perspective and the participation of 27 partners from 9 countries, the project's results should ensure a massive change in the handling of bio-based raw materials in the packaging, energy, transport, and end consumer sectors after the project's four-year implementation.
Open Innovation Test Bed (OITB)
An Open Innovation Test Bed (OITB) is a set of entities, providing common access to physical facilities, capabilities and services required for the development, testing and upscaling of nanotechnology and advanced materials in industrial environments.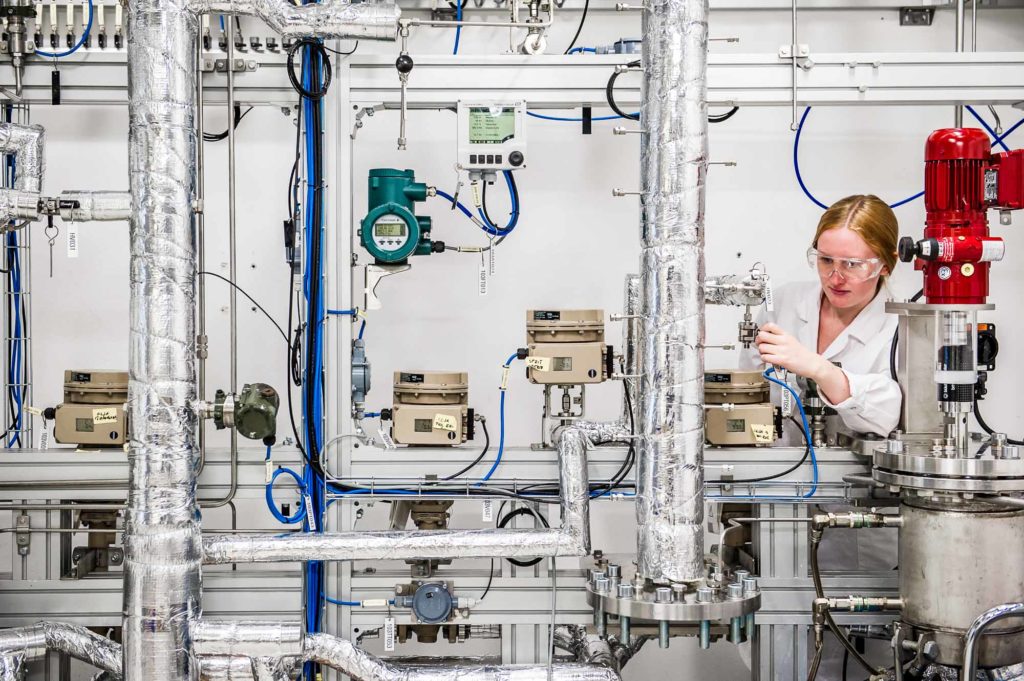 INN-PRESSME will develop state of the art bio-based materials
The use of bio-based materials – made from biological sources, such as plants – as sustainable alternatives to fossil-based counterparts is growing in various industries, including packaging, transport, and consumer goods. These bio-based materials include both biodegradable and nonbiodegradable polymers.
The Bio-based polymers sector is continuously growing. Plants are an important bio-based feedstock and one of the main "factories" for technical materials.
16 State of the art Pilot-lines
The INN-PRESSME OITB is backed by a network of 16 Pilot-lines established across Europe (ES, FR, FL, SE, DE, PL) integrated in a complete development chain from feedstock conversion to processing of nano-enabled bio-bases materials.
The Pilot-Lines will be upgraded during the project with process monitoring and functionalities together with online quality control. All Pilot-Lines provide materials composition, behaviour or performance characterization support to SMEs.
Online workshop on Zoom, 90 minutes | Wednesday 20 October 2021, 10:00-11:30 CET Open Innovation Test Beds (OITBs) are key...
Read more
The packaging, automotive, and other consumer goods industries have received EUR 14.5 million funding from the European Union's Horizon 2020...
Read more