The INN-PRESSME consortium has met in person for the first time since the project started in January 2021.
In June 2022, the consortium partners gathered in Espoo, near Helsinki, hosted by VTT Technical Research Centre of Finland.
During the meetings, the 27 partners discussed the progress in each of the work packages of the project and developed a better overall understanding of current developments and technologies. They exchanged on the setting of the Single Entry Point for the Open Innovation Test Bed, while planning activities in the next six months.
Additionally, interactive workshops were held to discuss sustainable nano-enabled biomaterials, the  nine test cases, and issues related to eco-design, recyclability and compostability.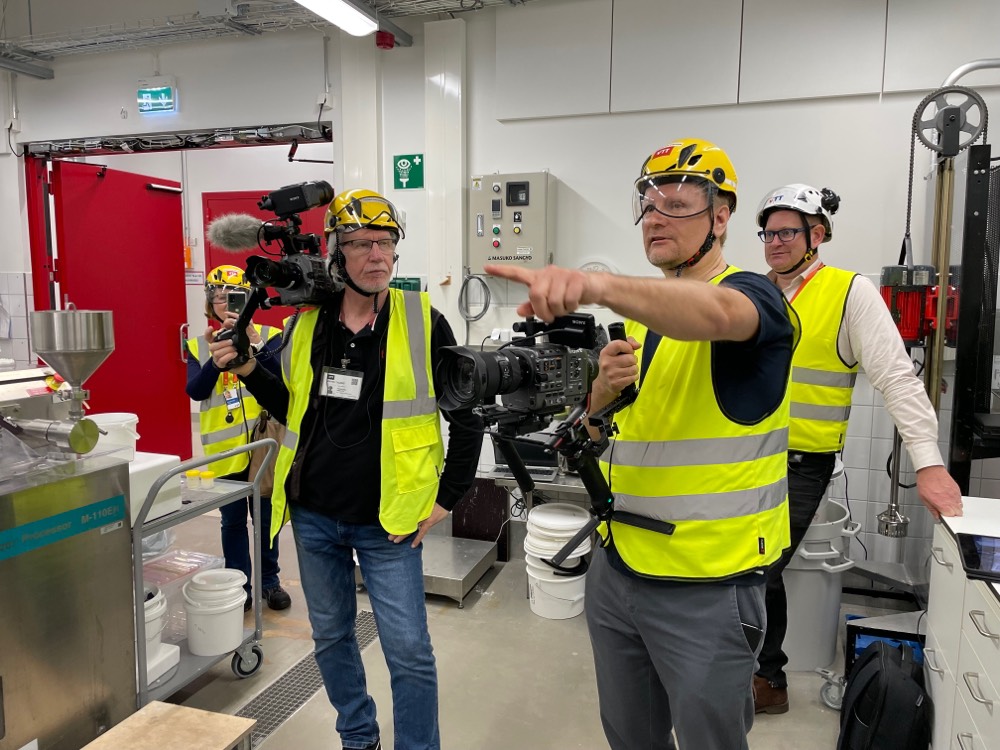 The partners visited the VTT Pilot Centre in Bioruukki, where they had the chance to exchange with the researchers on the processes, end-products and equipment. VTT is upgrading three pilot lines:
Pilot Line: Efficient industrial use of Cellulose NanoFibril
Pilot Line: Data mining as the basis for efficient production of PLAX copolymers
Pilot Line: Process and data optimisation in the surface treatment concept
More information on the 16 INN-PRESSME Pilot Lines can be found here.
The first review meeting also took place in Espoo. The next consortium meeting is expected in November-December 2022.